by Fatima Ijaz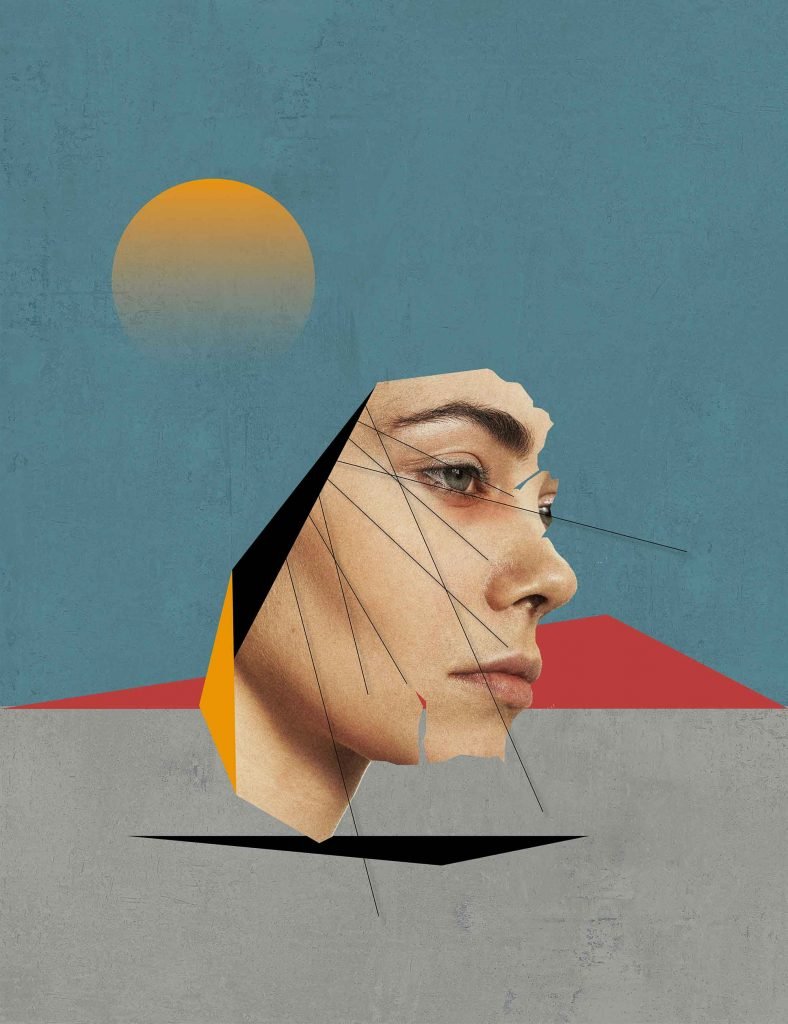 The story of almost recedes
In the night of shade trees.
Once or twice I felt you
stood there waiting
for me as usual but
it was my fancy.
Have I ever told you
The night of the strange sorority
In the party of initiates
I was dressed as a clown but
It was your thick yellow eye-shadow
around my eyes.
I stole it from your make-up kit
Because I wanted to be ¾ you. At least
For the night we exchanged cold stares
and I was close to you.
Fatima Ijaz is based in Karachi, Pakistan, and teaches English and Speech at the Institute of Business Administration (IBA). She has studied English at York University, Canada, and Eastern Michigan University, USA. She is a contributing editor at Pandemonium Journal. Her book 'The Shade of Longing and Other Poems' has recently been published by The Little Book Company.

Marcos Guinoza is a Brazilian graphic designer and digital artist. His collages are inspired by human feelings like loneliness, melancholy, emotional disturbances, disorientation, and confusion in the face of a seemingly meaningless and increasingly absurd world. He has been influenced by minimalism, Russian suprematism, surrealism, and artists like René Magritte and Edward Hopper, among others.